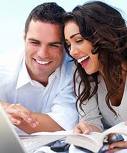 Some of Useful Sites!

---
Here are some links to sites that contain helpful information about buying or selling a home as well as information about metro Washington, DC, and other various topics of interest. Hope you enjoy them and find them useful. Forgive if some links are not direct. Right click and search link and it will take you to that site.

LISTING SEARCHING RESOURCES:
MORTGAGE RESOURCES:
AREA LOCATION RESOURCES:
INTERESTING & USEFUL:
If you're looking for contacts & resources for anything real estate related, I've probably got them! Let me know how I can help!