A Few Testimonials...
---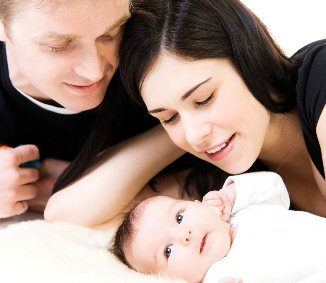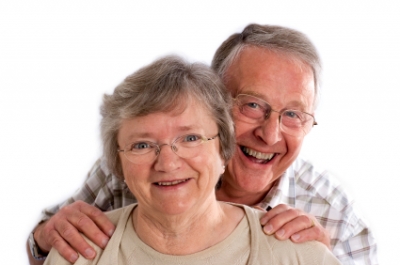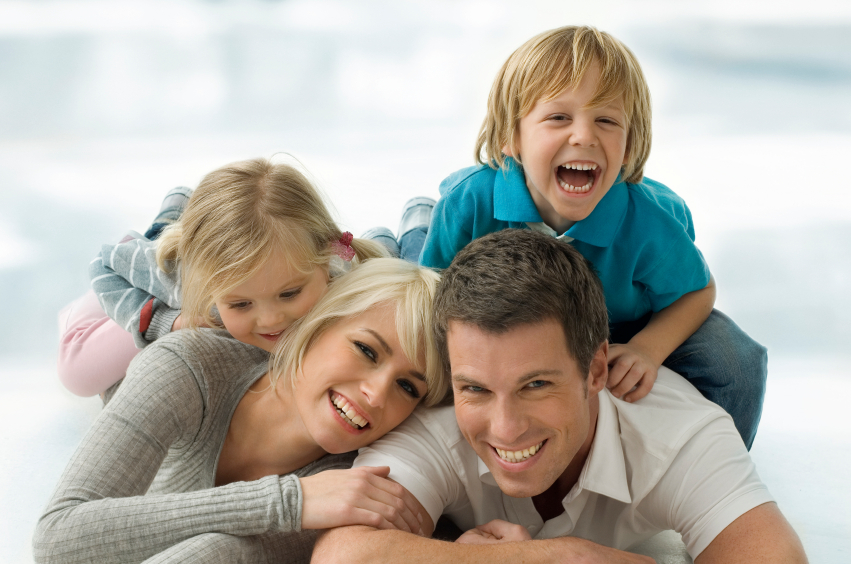 There are many specifics that could describe the high quality of service & professionalism Cris strives to provide to all clients, but probably none as credible as

the testimonials from some past clients themselves

. Please take a moment to read the following testimonials as we hope they indicate the care & integrity as well reflect the kind of experience you'll have when choosing Cris. And, if needed, we would be happy to email you additional contact information for these references if so desired.
---
"Cris effectively worked within our compressed time schedule, budget constraints, and location preferences. From our first meeting forward, Cris always had our best interests in mind and did not apply any pressures or misguiding information. Not only did Cris find us a great home that met all of our pre-requisites, but he quickly sold one of our investment properties...even before it officially came on the market. As a member of the Armed Forces, we have lived throughout the world, and have bought and sold properties throughout the United States. Cris by far is the best real estate professional we have ever worked with. We have routinely recommended Cris to our friends who have also experienced outstanding results. Cris' hallmarks of integrity, professionalism, loyalty and selfless service should serve as an example to all in the Northern Virginia real estate profession." Col. Adam & Susan Hinsdale, Arlington, VA Colonel, US Army - Pentagon
"If you are looking for a real estate professional who is thorough, competent, fully knowledgeable about the greater Washington, DC real estate market, and has become a trusted friend, Cris Dean is the person you are looking for. I have worked with Cris over the past twenty years in the purchase and sale of my personal residences and investment properties, and have relied on Cris to manage our rental properties. I have referred Cris to close friends and they share my confidence and trust in Cris. He is a solid family man with deep roots in the community. I recommend his services without reservation." 
Dana & Leyda Martin, Arlington, VA Senior Attorney & V.P. World Bank
"We just wanted to let you know how much we appreciate your in-depth knowledge of the local real estate market (both rentals and sales) and your incredible hands-on approach in working with your clients to identify both their needs and suitable properties of interest. You've really taken the time to work one-on-one with us for many months to provide extremely quick responses to all of our requests, and your patience in dealing with our shifting needs is greatly appreciated. It's quite apparent why you're one of the best Realtors in the metro Washington area. Keep up the good work!" John & Diann Austin, Falls Church, VA Commercial Real Estate Developer
"Cris, I want to thank you for your input and efforts on behalf of our project on Chapman Mountain in Page County, VA. Your thoughtful follow up through our process gave us great confidence in you and RE/MAX Allegiance's expertise and professionalism to execute a sales and marketing strategy that will be essential to our success."
Reyn Archer, Arlington & Luray, VA Chapman Mountain Development Project Manager
"Cris is honest, knowledgeable, warm, and very responsive. He guided me through the process when I bought my first home 19 years ago, stayed in touch all these years, and recently consulted with me – patiently, without any pressure - about options for the future. A total delight as a person and as a professional. I recommend him every chance I get." Mariah Burton Nelson, Arlington, VA Executive Director, American Association for Physical Activity and Recreation
"Cris did a wonderful job matching potential homes to our list of requirements. Coming from Texas, we did not know the area and his knowledge of areas and neighborhoods was of extreme importance in narrowing down our choices. His true expertise came into play when found our home - only to learn there were two additional offers - surprising us as it being a buyer's market in 2008. His recommendations along with his full and prompt attention to the matter ensured that we were successful in the purchase of our home - even though we did not have the highest offer. In the numerous relocations we have experienced, this was the smoothest. Cris understood our needs and delivered."Ret. Lt. Col Jim and Barbara Ryan, Fairfax Station, VA Former US Army - Pentagon
"Cris, I want to formally thank you for your enormous help, your doggedness, and your expertise in helping me buy and sell my home. Your vast experience and knowledge was truly an invaluable aid. Your in-depth knowledge of the market gave me a tremendous advantage. And, your recommendations when buying the house and then selling 3 years later caused me much peace of mind, and made me more dollars I'm sure. Those traits and the care took to when I bought the house saved me so much time and effort allowing me to only see the best homes in my price range in Falls Church and Vienna. Gratefully too, you don't believe in the hard-sell or hurrying people. I so appreciated that. In addition to wanting to thank you, I'm also writing to tell you to please use me as a reference should people want to hear from those you've worked with before. I have already thanked the friend who recommended you to me!" Johnette Howard, Vienna & Falls Church, VA Detroit Free Press, Washington Post, Sports Illustrated, Daily News, ESPN Magazine
"Cris Dean is a person of great integrity. He's also very knowledgeable, easy to work with and understands the current market. He has an excellent team he works with that support the processes of buying and selling homes. We have successfully bought and sold several homes with him and he's marketed the properties successfully and helped us get where we want to be. He's a true pro." Sandy Ricci, McLean, VA Executive at IRS, Fairfax County Schools

"In my mind, word of mouth from other professionals is very important. You were recommended by our Wells Fargo mortgage broker as being fair and honest. That means a lot to us. We were very pleased that you were knowledgeable of the Fairfax county area and very familiar with the market as a whole in northern Virginia. We appreciated your diligence in researching the present worth of our old home as well as negotiating a reasonable price for our new one. Your expertise was invaluable when it came to look for a good neighborhood and home that suited our desires. We were not sure why you wanted us to look for homes months in advance of selling our home. But, it all made sense once our home was under contract because we immediately knew where we wanted to find a home - and did so in just about 2 weeks. We especially appreciate that you made yourself so available, all the time, and open with us about all issues regarding selling and buying. We felt that we had a good friend representing us and looking out for our future." Larry & Mellisa O'Brien, Falls Church, VA Washington Gas
"I really enjoyed our experience! You were very "no-pressure" as my needs and wants changed along the house hunting process. Your insight helped me out as you pointed out the nuances of the housing market, explaining to me specifically and in detail how neighborhood, location and specific placement can help increase the value of a home when it comes time to resale. Clearly you had a great knowledge of the areas we were looking in (Arlington/Alexandria) and I also greatly appreciate you not only finding me a terrific mortgage broker and very professional closing company. You helped me through each step, keeping checks to make sure I had everything I needed for the process. I tell my friends about you and the experience and recommend you with enthusiasm. I also am impressed by the market updates and insight you provide even months after having purchased my first home." Ernesto Plotnicoff - Arlington, VA US Dept of Energy
"Cris was recommended to me by a friend in the real estate business. I was stationed in Germany at the time, about to be assigned to the DC area. I wanted to move in and settle as soon as I arrived, so I visited on leave to buy my first home. To make it even harder on him, I had less than two weeks for the task! But he gave me his full attention and, long story short, helped me find and buy my home inside my tight deadline. I was back overseas during closing, but he continued to work with me (and my designated power of attorney) through the whole process. I know he'll give you the same attention I received." Dr. David Ross, Sterling, VA US Navy MD

"What a pleasure it has been to work with you over the years. It has always been absolutely clear in our interactions that my well-being has been first and foremost in your mind. You have always listened so carefully and patiently as I talked about what I need or what I am looking for. Your advice and counsel over the years has been of great benefit to me, and I am truly grateful. Whenever I might next be in need of real estate assistance, there is no question that I will be knocking at your door for the professional quality and integrity that I know will be there."

 Eric & Eveyln Goldman, Arlington, VA Former School Headmaster, Peace Corp Executive

"Cris Dean is one of the top real estate agents in the business! I've worked with Cris – and many, many other Realtors over a 25 year period - and it's been my privilege to often witness what separates Cris from other Realtors. The value of hard work, his market knowledge, specific thought-out strategies, and his true professionalism allows me to call Cris one of the best. He is a true professional and it is without any reservation that I would highly recommend Cris for anyone buying or selling a home." Chris Basso Broyhill, Metro Washington Senior Loan Officer, Oakton, VA Wells Fargo Home Loans
"Cris did a terrific job as my real estate agent in selling my mother's home. Cris was incredibly helpful every step of the way. He recommended some fix-ups to make the house more presentable for sale and helped me find a contractor to renovate the kitchen, build a new deck, and paint the entire interior, all at very reasonable costs that greatly enhanced the value of the house. His excellent advertising and an attractive sales brochure & materials drew a large crowd. Two days after the Open House, Cris presented me with a cash contract offer at the asking price, which I happily accepted. Now that I am considering selling my own home, I asked Cris to give me some advice. He has come over several times to assist in renovation decisions, even though I am several years away from putting my home on the market. Cris knows the market, has a great eye for detail, and is always available to answer questions. Cris Dean has my highest recommendation as your real estate agent." Connie Sorrentino, Arlington, VA Washington Gas Executive

"Cris helped me sell my condo and buy my townhouse...while that was almost 15 years ago, I continue to recommend him to my friends when they're looking to buy or sell. That's because Cris was always very responsive to me and looked out for my best interests. He knew how to value the properties, how to stage my condo so it would sell, and worked with me every step of the way. I wouldn't hesitate to recommend Cris to anyone looking for a real pro -- and he's a nice guy, too!" Laurie Gethin, Arlington, VA American Food Institute Executive
"Cris helped us find a home quickly when we found ourselves unexpectedly back in the DC area. We described our needs, budget and location preferences and Cris began showing us houses almost immediately. He did not try to change our minds or steer us in a direction we didn't want to go. Cris helped us hone our preferences as he observed our comments and reactions, which enabled to us to narrow our list down to three houses. We closed within a month of beginning our search. We heartily recommend Cris and will ask him to represent us again when we are ready to move on. Top Qualities: Great Results, Personable, High Integrity" Oliver & Teri Kinder, Fairfax, VA US State Dept.

"Cris served as both our selling and our buying agent and did so across state lines at a considerable distance from his "home base." We had given up on a previous agent, and were thoroughly pleased with Cris' knowledge of the market, attention to our financial needs in both selling and buying, and his integrity. Personable, Expert, High Integrity"
Alan & Sandy Wade, Arlington, VA Professor of Drama, George Washington University, Security Management Executive

"We really enjoyed our real estate buying & selling experiences with Cris. He went above and beyond the call of duty, including helping my wife manage a construction subcontractor when I had to be out of state for work for weeks at a time." Fred & Amy Adams, Denver, CO VP Financial Services

"I have worked with Cris Dean for over 25 years and he has an outstanding reputation with his clients. Cris is not satisfied until he knows his clients are completely satisfied. Cris listens to what his clients needs are, and is a great problem solver which is very much required in today's industry. I highly recommend Cris to anyone looking to buy or sell their home. They will not be disappointed!" Stan Schnipple, Oakton, VA VP Wells Fargo Home Loans

"Cris has been a long time client of Foundation Insurance Group and a valued business partner as well. He does a great job of keeping his clients and business partners informed about trends in the real estate market. He is very personable and a pleasure to do business with." Ann Walsh, Arlington, VA Foundation Insurance Group

"I have known Cris for 30 years and he's been my real estate agent since 1990. We've used Cris as our real estate and I continue to recommend his services to friends and family. Cris has gone above and beyond the call of duty on all four of our real estate transactions and he's the very best in the business. Cris has my unqualified endorsement. Expert, High Integrity, Creative." Dan & Tracy Caprio, Vienna, VA Govt Management & Consulting

"Cris worked hard to show us many houses in our price range and made himself constantly available. He is a man of integrity and will do his best representing your needs as a buyer or seller. Great Results, Personable, Good Value" Todd & Beth Sedmak, Falls Church, VA Media Relations Consultant
"As a home inspector, I have had opportunity to work with Cris Dean many, many times. I work with many real estate agents, and have always been impressed with Cris's real estate abilities. For years, I have found Cris to provide consistently superior service to his clients throughout the inspection process. He is experienced, knowledgeable, and possesses great people skills, all of which encourage smooth and positive business outcomes. I highly recommend Cris to anyone desiring to purchase or sell a home."
Jay Markanich, Metro Washington, DC & South America
Markanich Home & Property Inspections
"Cris helped me every step of the buying process, truly representing my interests during the home inspection and making sure I felt secure. I have never had a real estate agent take such care of my family's needs in helping me and finding the perfect home." Diana Lewkowicz & Mike Vezzette - Falls Church, VA & Alexandria, VA State Department, Diana Lewkowicz Photography
"It's pretty much a given that you will be stressed as you purchase or sell a home, and the stress is doubled if you are doing both. Cris worked with us to ensure we were well prepared and informed at each step in the process, helping us manage our stress and, unbelievably, even enjoy the process. He really heard us as we expressed our goals, our dreams and our requirements and assisted us as we defined and refined them through the process. Cris did not waste our time, and provided us the necessary tools so that we did not waste his either. We had a great outcome for both our sale and our purchase, and while there were certainly hiccups along the way, we believe Cris was instrumental in minimizing them. We would certainly work with him again and recommend him to others, particularly given the difficulties of the real estate market and the regulatory environment at this time." Rich & Janelle Butterworth, Falls Church, VA Senior Attorney, General Services Administration, Nurse Children's Hospital