Providing You with Confidence & Trust from Start to Finish... and Beyond!
Comprehensive Professional & Personal Real Estate Services for Home Sellers, Buyers & Builders
Welcome!
Here you will find a wide variety of useful information and resources about metro Washington, about selling or buying a home, and about Cris and why he is Different Than Other Realtors. From providing insightful information re: the why's & how-comes, to info on local communities and schools, to advice about finding the 'right' mortgage lender, and insight to preparing your home to sell, it's all available right here. Cris and his team hope this website and its content offer you informative tools!
It may sound corny, but a high priority with Cris is showing you why there's a big difference using him as your Realtor vs other agents. It starts with a sincere desire to instill Confidence & Trust to you by using 31 years of in-depth experience, proven insightful strategies & forethought, and the Deep Conviction for you to obtain your best results possible... and all being done in a very professional & personal manner.
So whether you're buying or selling, feel free to contact Cris knowing you'll be in very good hands!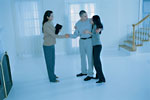 Whether you're looking for your first home, your dream home or an investment property, Cris is committed to providing you with the highest quality buyer service. When making the type of emotional and financial investment that buying a home requires, you deserve to have all the latest market information and the very best advice from A to Z, both of which Cris will provide you with. Read more.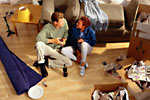 The decision to sell a home is often dependent on many factors. Whatever your personal reasons are for selling, Cris' conviction for you and your experience are at the core of his convictions. Detailed overview, purposeful strategies, careful attention, and insightful advice are what will sell your house for THE MOST possible amount, and provide you with trust & confidence from start to finish. Professional, ethical and confidential services as well as clear and regular communiciations re: each step of the process will keep you fully informed and confidence that your agent, Cris, is thinking about you and your interests ... every step of the way. Read more.